IIF has recorded 100% placement in the past due to the efforts of its well established placement division. IIF has developed linkages with various leading banks, financial institutions, industry : private and public sector enterprises and international institutions to facilitate and assist its candidates in proper placements. It acts as a liaison between prospective employers and students seeking placements.
The Placement and Career Development cell is managed by the IIF Graduates under the guidance of a Full Professor. The Cell counsels and helps students launch their career in the right direction. IIF's outstanding summer training and placement record sets it apart amongst the management institutions in the country.
Ordinarily, two to four offers are made to IIF graduates even before completing their final semester. The salary offered range from Rs. 4.5 lakh to Rs. 15 lakh per annum depending upon the capabilities of a graduate.
Top global corporates flock to IIF every year for requirements. The international curricular structured to meet industry requirements, innovative pedagogy, hands on training equips our graduates with necessary knowledge and skills to be a successful professional or an entrepreneur from day one. The fact that our Alumni has reached the top position in these organizations in a testimony to this.
IIF graduates after joining jumps the hierarchy at a fast pace both in terms of Salary and position. No wonder many of them have reached very high position in their organizations in the short span of time.
Some of the leading corporate who have hired IIF Graduates are from the following sectors :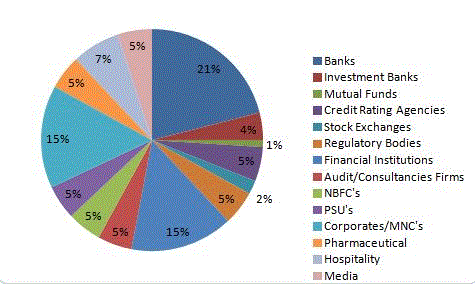 Banks
Investment Banks
Mutual Funds
Credit Rating Agencies
Stock Exchanges
Regulatory Bodies
Financial Institutions
Audit/Consultancies Firms
NBFCs
PSU's
Mutual Funds
Corporates
MNCs
Pharmaceutical
Hospitality
Media
For Alumni Club See http://www.iif.edu/academicresources/alumni.htm

2002-2021.Copyrights Indian Institute of Finance
Updated : 2nd January, 2021